Brush Control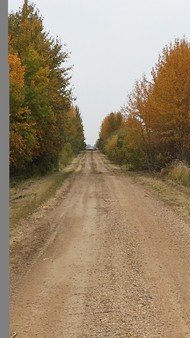 Beaver County facilitates the removal of brush and tree species within County road allowances which; pose a risk to traffic safety, inhibit road maintenance operations, and/or compromise the integrity of a road.  The County performs these operations on a three year rotation throughout Beaver County, and utilizes a combination of mechanical and chemical control methods to control trees and brush within County roadways; in line with the County's Roadside Brush Control Policy.  To find out where mulching operations will be taking place in your area click here.  Roadside brushing operations are followed up by herbicide applications in order to control any regrowth which will occur after tree removal to view this rotation click here.
Backsloping
Beaver County accepts backsloping applications from residents until May 31 for completion in a given calendar year. Applications are reviewed and ultimately approved for completion by Beaver County Council as per the County's Backsloping Policy. Applications which are not approved are kept by the County for consideration in future years. To view the County's Backsloping Application Form click here.
Intersections
The Agricultural Services department also facilitates the removal of brush and trees from intersections within the County. The County will not conduct brush control on private land until a written agreement is obtained from the landowner. The County actively seeks to obtain agreements and work proactively with landowners in order to improve sightlines and traffic safety for the traveling public. 
For any questions regarding Beaver County's Weed Control Program or to report any brush concerns please call or email Mike Bates, Agricultural Fieldman, at (780) 663-3730.