Departments
Beaver County provides municipal services via a number of different departments, based out of the Administration Office or the Transportation Shop in Ryley. 
General information may be obtained by phone at (780) 663-3730 or email at administration@beaver.ab.ca.
You are encouraged to access specific program information by linking directly to a department.
Wetland Replacement Program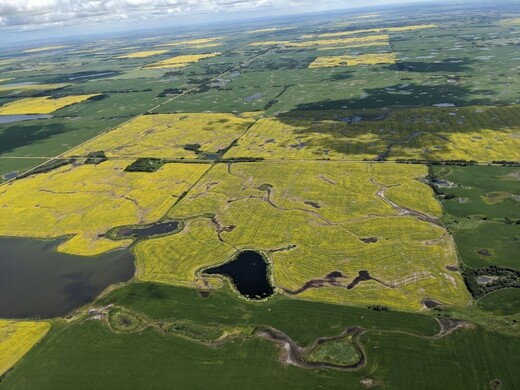 The Wetland Replacement Program (WRP) is a partnership between Beaver County and Alberta Environment and Parks to replace wetlands within the County.  Wetlands are a critical part of Alberta's landscape and play an important ecological role within Beaver County.  Funded by the Province and delivered through the County, the WRP compensates landowners to restore and replace wetlands on their property.
Further details regarding the Wetland Replacement Program will be made available in the coming months. For general inquiries contact the Agricultural Services Department at 780-663-3730.

                                                      Project Scope

 

Wetland Construction Project:

· Creation of a new wetland in an upland area.

· Typical projects include re-contouring of a dugout, stormwater facility retro-fits, and new wetland construction.

 

Wetland Restoration Project:

· Re-establish historically drained or partially drained wetlands.

· Typical projects involve plugging existing ditches, recontouring, and revegetating degraded wetlands.