Join Us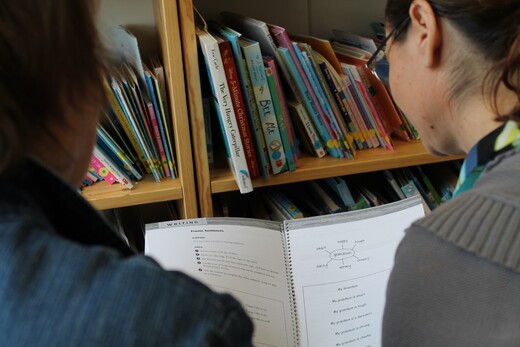 Beaver County CALP actively recruits tutors! The time commitment is small (two hours a week), but the impact on our learners is large!
One on One Foundational Skills Tutoring
One on one instruction in foundational skills that include reading, writing, basic digital skills, and basic numeracy skills. Once a match with a tutor is made, the learning plan (roadmap) is specifically designed to help the learner reach his or her goal.
English Language Learning (ELL) Tutoring
Learners are matched with a tutor with the skills to help the learner develop better communication (speaking, listening, reading, writing) skills in English. ELL tutoring is available to individuals whose first language is not English.
One on One Community Capacity Building Tutoring
Beaver County CALP offers a variety of Community Capacity Building opportunities where learners may require additional assistance to be successful. These opportunities include the GED preparation course. Learners are matched with a tutor to assist in the math, science or English composition and reading portion of the course. This Community Capacity Building tutoring is offered on a cost recovery basis.
We are looking for Beaver County CALP Board Members
The Beaver County Community Adult Learning Council (CALP) is seeking two public members to join our board. One individual will represent the east half of Beaver County and the other the west half of the County.
The Beaver County CALP Council sets direction in accordance with Government guidelines to support identified adult learning and family literacy needs for our Beaver County residents. Potential candidates have a vested interest in adult and family literacy and are familiar with learning needs in Beaver County. The Beaver County CALP Council meets a minimum of four times a year. Board members are reimbursed for reasonable expenses incurred in the execution of CALP duties and for mileage at the rate set annually by the County.
Interested individuals are asked to apply in writing outlining their volunteer experience and why they are interested in serving on the Beaver County Community Adult Learning Council. Letters of application may be submitted by email to Tracey Radley, CALP Chair or by mail at the Beaver County Office.
Join our Team. Contact US!