Animal Control Bylaw
In the last few years, interest has increased amongst Beaver County acreage owners to raise some animals and livestock on their properties.  In the past, there were few restrictions regarding animals on land zoned as Agricultural parcels, but there were limitations on properties zoned as Country Residential.
Beaver County Animal Control Bylaw limits the amount of animals per property acre. If an owner exceeds the maximum allowed animal unit(s) per acre, the owner must apply for a permit at the Beaver County Service Centre. An amendment has been made to the bylaw to allow for over-limit permits. 
Click here to see the over-limit permit requirements (Section 11 of the bylaw).
Animal Control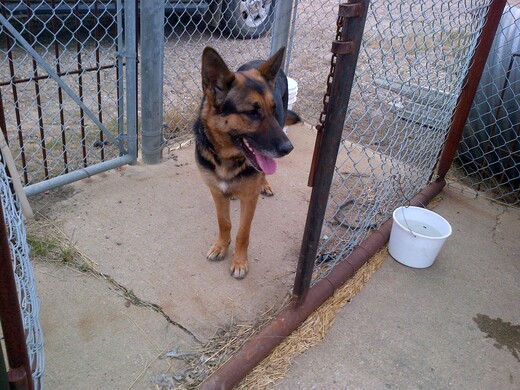 Owning a domestic animal, such as a dog or cat, can be a very satisfying experience, however it is the owner's responsibility to know and understand the rules and regulations of ownership.
Animal Control Bylaw 15-1033 is Beaver County's bylaw to regulate and control animals running at large. The intent of the bylaw is to provide residents with a safe community to live and work.
Any person who contravenes any provision of the bylaw is guilty of an offence and is liable to a fine.
The easiest way to avoid prosecution under the bylaw is to be a responsible animal owner. To learn more, read Beaver County's Animal Control Bylaw 15-1033 and Animal Control.

To register your animal, please complete Animal Registration Application (PDF) or Animal Registration Application (Excel) and submit it to the County Office.  
If you have safety concerns about an animal in your neighbourhood, the procedures differ depending on whether the animal's owner is known or unknown and whether the dog is barking or running at large.
Dog is...

First Course of Action

Owner Known

Owner Unknown

Barking

Complainant  encouraged to contact owner to resolve
issue

CPO inquires if complainant is willing to appear as a witness in court.  If so, documentation regarding the barking incidents must be prepared.

Running
at Large

Complainant encouraged to contact owner to resolve
issue

Take pictures of the dog and if possible, contain dog, contact authorized contracted kennel, and arrange to transport dog to kennel.  Contract kennel is Country Lane Pet Boarding at 780-243-3206.
To file an animal control complaint with Beaver County, please call the County Office at (780) 663-3730.
Lost and Found Dogs in Beaver County
If you would like to report a lost/found dog or recognize a dog already posted, please contact Beaver County Peace Officers, Rick Ells at 780-663-3730. 
The following dog was reported lost/found: