Fire Services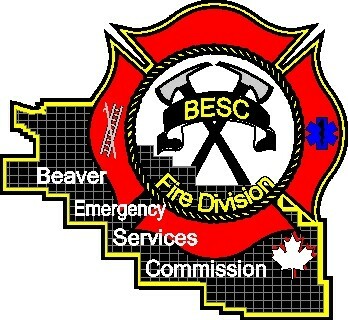 In the event of an emergency, call 9-1-1
The Beaver Emergency Services Commission is a regional partnership, established by an Order in Council, between the Towns of Tofield, Viking, Villages of Holden, Ryley and Beaver County.
The Beaver Emergency Services Commission manages the administration and oversees operations of volunteer fire departments Tofield, Ryley, Holden, Bruce, Viking and Kinsella. Fire Department operations in each of the towns and villages are managed by a District Fire Chief and many dedicated volunteer firefighters. Our fleet consists of 8 pumpers, 4 tankers, 7 brush trucks, 2 rescue units 3 utility vehicles and  2 quads.
Commission headquarters are located at 4924-53 Avenue in Viking, Alberta.
Established in 2010, the Beaver Emergency Services Commission (BESC) has a mandate of fire services and emergency management services to our municipal partners. The regional partnership, the first of its kind in Alberta, consists of six local fire departments with approximately 100 volunteer firefighters. Collectively, they respond to more than 300 calls annually.
For more information visit www.besc.ca, call 780-336-3041 or email info@besc.ca.
Fire Ban Status
BESC determines the level of restriction in the County. For up to date information:
Fire Permits
Fire permits are required year-round from January 1 until December 31. Permits are available at:
Fire Permits are valid for 14 days and are free of charge.
For more information on Fire Permits, when one is required/not required, please visit the BESC website.
Information on burning devices and construction guidelines for approved burning devices can be found on BESC's website.
Police (RCMP)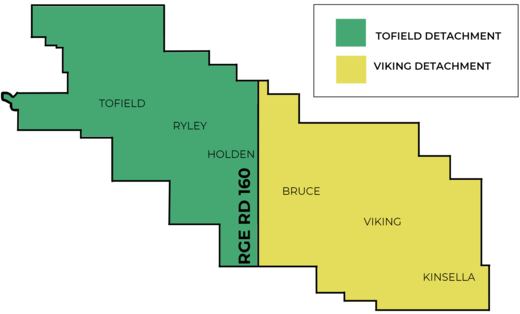 In the event of an emergency, or to report a crime in progress call 9-1-1
Tofield Detachment (Tofield, Holden and Ryley): 780-662-3353
Viking Detachment (Viking, Kinsella and Bruce): 780-336-3441
Crimestoppers: 1-800-222-TIPS (8477)
Report a crime online at the Alberta RCMP website
Rural crime is often linked to Organized Crime groups who target and exploit rural communities. Examples of rural crime include:
Motor vehicle theft
Damage to property
Break and enters
Trespassing
These crimes should be reported to the police by calling your local police detachment or an online report.
Importance of Reporting a Crime
Oftentimes we may think a crime is insignificant, but reporting it contributes to the larger picture of policing in Alberta. When you don't report a crime, it impacts the overall responsiveness in your rural community. The information from these reports help the RCMP decide where to send their patrols.
The Alberta RCMP supports community engagement by providing the public with the tools, resources and information they need to uphold public safety – for themselves and for their communities.
The online map enables the Alberta RCMP to share current criminal incidents with members of the communities they serve across Alberta.
The RCMP hopes that the map will help encourage citizens to report suspicious activity to the police.
To access the mapping tool click here 
Beaverhill Rural Crime Watch is a volunteer organization committed to prevention of crime. As an organization, its mission is working together for crime prevention and awareness, as we strive towards a safe and crime free community.
They aim to educate the community on prevention, and work together with the RCMP and other law enforcement agencies towards their crime prevention goal.
For more information: 
Beaver Emergency Medical Services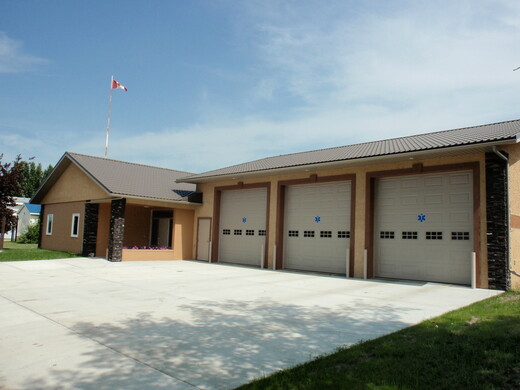 Beaver EMS provides ambulance services to Tofield, Ryley, Holden, Viking and Beaver County with two Advanced Life Support (ALS) ambulances stationed in Tofield, and one ALS unit in Viking.  They are dispatched by the Strathcona Emergency Dispatch Center in Sherwood Park, Alberta using enhanced 911. 
The administration office for Beaver EMS is located in Tofield across the parking lot from the Tofield Health Centre.
For more information, please contact Wes Baerg, Paramedic, Manager, Beaver Ambulance Society at (780) 662-6352 or visit http://www.beaver-ems.com/.  
Use a land line to call 9-1-1
When every second counts, Beaver County urges citizens to use a land line instead of a cell phone to call 9-1-1. Generally, land lines are more reliable than cell phones and are not subject to weak signals or poor reception.
When you dial 9-1-1 from a land line, the municipal address you are calling from is automatically displayed at the 9-1-1 Call Answer Centre. The Emergency Communications Operator (ECO) verifies the address with you and asks you a series of questions to get the necessary information to dispatch the appropriate emergency services personnel.

When you dial from a cell phone, you have to provide your municipal address (and confirm it) and the applicable information required by the operator. Your municipal address will not display for the ECO as wireless service carriers do not register them as they do for land line users.

If you have to use a cell phone to make a 9-1-1 call, be sure that you know your location. The ECO will ask for your address, so if you are mobile at the time, ensure that you can provide the name or number of the highway/range road/or street you're on.

Effective February 1, 2010 the Canadian Radio-television and Telecommunications Commission (CRTC) mandated that all wireless service providers begin providing advanced location services to support E9-1-1 Phase II, which uses a combination of GPS technology and cell tower trilateration to provide location information, depending on the handset type.

The new technology typically provides the ECO the caller's phone number and the geographic coordinates associated with the caller's approximate location.

"The technology has created efficiencies in dispatching emergency services, but the use of land lines for 9-1-1 calls is still recommended," said Captain Bob Klassen, Strathcona Regional Communication Center. "Having your municipal address traced immediately can save critical moments when every second is needed for emergency response."

Each technology has different strengths, however, and it is up to the individual wireless carrier to choose the type of technology they use to support E9-1-1 Phase II.

Beaver County recommends that you check with your provider to verify your 9-1-1 services.