Heritage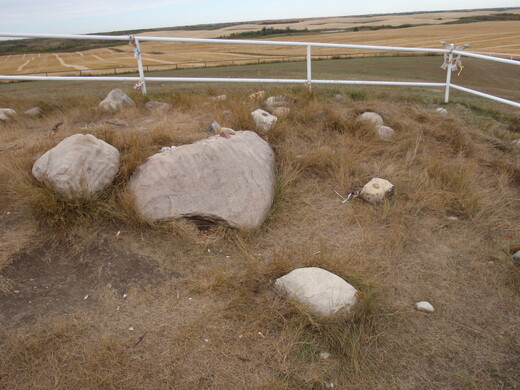 Have a hands-on experience and learn about your natural and cultural heritage.

Antique and collectable stores in the area provide you a chance to purchase a piece of history from the area.
The mysterious Ribstones are also must-see in Beaver County. Designated a provincial historical resource, the Ribstones, also known as Boulder Petroglyphs, are two large stones carved in the shape of an animal's rib cage.
Still a sacred and revered symbol to Aboriginal people today, it is believed the stone carvings were part of religious ceremonies performed along with buffalo hunts over one thousand years ago.
To reach them, travel approximately 11 kilometres east of the Town of Viking on Highway 14 until you get to a sign describing them on the south side of the road. Approximately 50 metres east of the sign, take RR 120 south for 1.6 kilometres to a T-junction. Turn left, then right and follow the markers. They are located on SW 25 46 12 W4.