Recreation Areas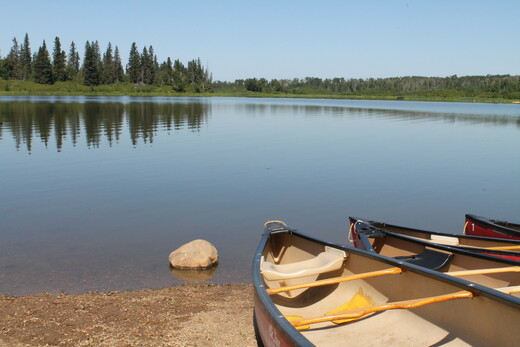 Beaverhill Lake
Located northeast of Tofield, Beaverhill Lake is one of only a few federally recognized Bird Sanctuaries in Canada. In 1997, the lake was also identified as an Important Bird Area of Global Significance because of the thousands of shorebirds and waterfowl that migrate through the area.
To learn more about the lake's significance to the area, visit Beaverhill Lake Nature Center, which features numerous wildlife displays and a gift shop for those looking to take home a souvenir. Nature's Marsh, a small natural area and self-guided walk, is located behind the Center. Call (780) 662-3269 or visitwww.tofieldalberta.ca for more information.
Cooking Lake-Blackfoot Provincial Recreation Area
Beaver County borders the southeast corner of the Cooking Lake-Blackfoot Provincial Recreation Area, which means it has 97 square kilometres of backcountry with 170 kilometres of maintained trails at its doorstep!
Summer recreational activities in this special natural area include hiking, canoeing/kayaking, horseback riding and mountain biking.
In the winter, you can enjoy cross-country skiing, snowmobiling, ice skating and dog sledding. Wildlife viewing and bird watching opportunities are available throughout the year.
Non-recreation activities include livestock grazing, trapping, aboriginal and seasonal hunting and some resource development.
Located north of Township Road 520 between Range Roads 193 and 210. Call (780) 922-3293 or visit the Blackfoot Provincial Recreation Area for more information.
Ministik Lake Game Bird Sanctuary
Established in 1911, the Ministik Lake Game Bird Sanctuary was designated as Alberta's first provincial bird sanctuary. With a mix of lakes, wetlands and upland forest, the 7,349-hectare area is home to a variety of songbirds and waterfowl, plus deer and moose. The area's trail system features "informal" old trails, plus one marked trail "Waskeghan Trail." There are designated areas and seasons for horseback riding and snowmobiling. To access the area, travel west on Township Road 510 between Range Roads 205 and 212.