Hamlet of Bruce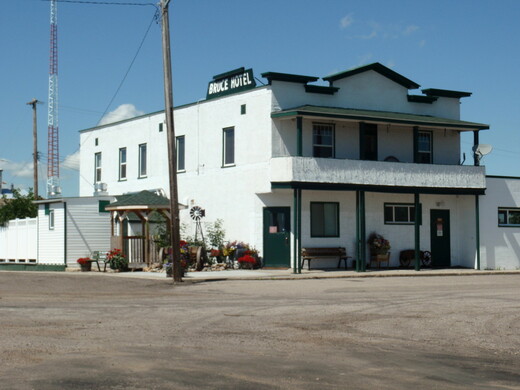 As one of the smallest communities in Beaver County, the Hamlet of Bruce, with a population of approximately 70, is well known to those seeking big adventure and a delicious taste of home.
If you haven't heard of it - and chances are you have - the legendary Bruce Stampede runs on the last weekend in July every year. Started in 1914, and still going strong, it is Canada's oldest one-day rodeo that brings together North America's best cowboys to compete in such events as bull riding, steer wrestling and saddle bronc. Amateur rodeo events, a breakfast and BBQ, parade and dance make for a truly memorable weekend.
The good times don't stop after a fun-filled summer though. The Bruce Hotel hosts steak nights every Friday year round, where patrons can select how they want their steak cooked to perfection. Reservations are required so don't miss out on your chance to enjoy the meal - and the country hospitality - that have put Bruce on the map.
The Bruce Library, a satellite of the Holden Municipal Library, located in the Bruce Community Centre offers residents a world of knowledge at their finger tips through inter-library book loans.
Residents and visitors alike are kept busy in the winter months by league curling and annual bonspiels, and Community Bingos held twice a year.
Like they say, good things often come in small packages, making every visit to Bruce a memorable one.
For more information about the Hamlet of Bruce, call 780-663-3730