Village of Ryley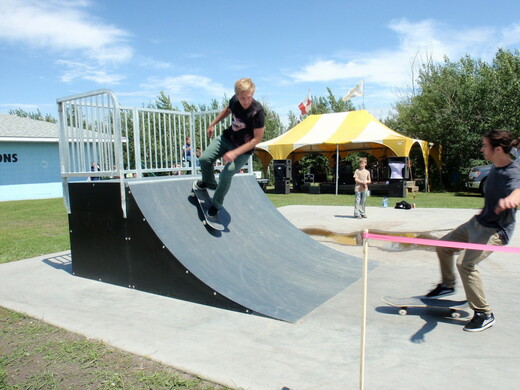 The Village of Ryley, once called Equity, is a small community of 483 residents located just 50 minutes east of Edmonton on Highway 14.
The Village's slogan "Live the Life of Ryley" definitely rings true. There is a good life to live here if you enjoy tranquil country living, and it would be hard not to, based on what this community offers.
The Village of Ryley is a vibrant, family-oriented community, focused on innovative opportunities and environmental leadership while living the "Life of Ryley." 

Ryley's main street, growing every year, has a full range of services and amenities, including the impressive Ryley Community Centre that is available for events.
Ryley was the first village in Alberta to have its own Indoor Swimming Pool and Wellness Center, which features a 25 by 10-metre pool and modern equipment for exercise and palliative care.  It remains the only indoor pool in the Beaver County region to this day.
Local community groups also hold various events throughout the year, including Village Markets at the Community Centre.
For more information, call 780-663-3653 or visit the Village of Ryley.
Ryley Community Centre
Hall Phone: 780-663-3607
Bookings: 780-663-3653
Curling Rink
5117-49st
Phone: 780-663-3653
Bonspiels: 780-497-8889
Outdoor Skating Rink
49st & 53 ave
Phone: 780-663-3653
Royal Canadian Legion
5121 - 50st
Phone: 780-663-3565
Seniors Sunshine Club
5124 - 50st
Phone: 780-663-3500

Skateboard BMX Park
Phone: 780-663-3653
Ryley Campground
780-663-3653
Swimming Pool & Wellness Centre
5215 52ave
Phone: 780-663-3505