Town of Viking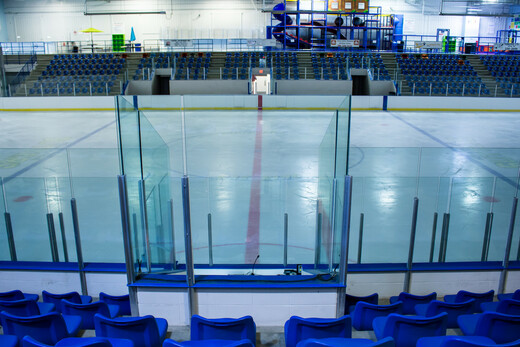 With a population over 1,083, the Town of Viking is located approximately 140 km southeast of Edmonton on Highway 14 at the intersection of Highway 36. 

"Viking - Home of the Sutters" is a phrase known to NHL hockey fans throughout North America. Six Sutter brothers played in the NHL during the 1980s all six have been the captain of their respective teams. As their playing careers have come to a close, they have turned their talents to coaching and scouting in the NHL ranks. 

The Sutter brothers played minor hockey in the Viking Carena, a hockey arena built with funds raised by raffling a car a month in 1950 and 1951, thus the name "Carena." The arena officially opened on July 9, 1952 with the late Foster Hewitt, "Mr. Hockey Night in Canada" taking part in the opening ceremonies and was reopened in 2007 after a fire led to its rebuilding. The rebuilt Viking Carena Complex includes an 850-seat single ice surface arena, a fitness/wellness centre for all ages, the municipal library, Viking preschool and indoor walking/running track.

The Town of Viking has been Provincial, National and International winners of Communities In Bloom, a national program designed to foster civic pride, environmental responsibility and beautification through community participation.

Adjacent to its restored CN station is a park development that incorporates Troll Park and the Naturalization Park. Troll Park was planned with a Scandinavian theme- trolls in Scandinavian folklore are supernatural beings represented as dwarfs. The Park also contains many Scandinavian native plants.  The Naturalization Park area assists in preserving and enhancing the environment for future generations by teaching students and adults the importance of working in harmony with the environment. 
An active, beautiful community with a rich Scandinavian history, the Town of Viking celebrated its 100th anniversary in July 2009. 

For more information, call 780-336-3466 or visit the Town of Viking.
Viking Carena Complex
Ice arena with NHL sized ice surface, Apple Fitness Centre, Louis Sutter Memorial Meeting Room, Viking Municipal Library, Concession
5120 - 45 Street
780-336-0161
More info

Viking Multiplex
Four curling sheets
780-336-3466
More info

Outdoor Rink
780-336-3466

Viking Golf and Country Club
Nine holes, a driving range and putting green, cart rentals and pro shop.
780-336-3424
More info