Fire Services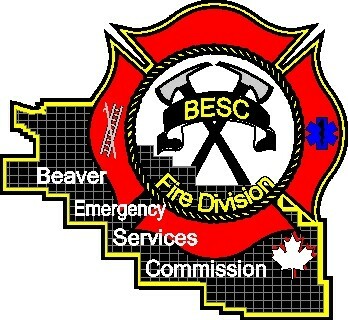 In the event of an emergency, call 9-1-1
The Beaver Emergency Services Commission is a regional partnership, established by an Order in Council, between the Towns of Tofield, Viking, Villages of Holden, Ryley and Beaver County.
The Beaver Emergency Services Commission manages the administration and oversees operations of volunteer fire departments Tofield, Ryley, Holden, Bruce, Viking and Kinsella. Fire Department operations in each of the towns and villages are managed by a District Fire Chief and many dedicated volunteer firefighters. Our fleet consists of 8 pumpers, 4 tankers, 7 brush trucks, 2 rescue units 3 utility vehicles and  2 quads.
Commission headquarters are located at 4924-53 Avenue in Viking, Alberta.
Established in 2010, the Beaver Emergency Services Commission (BESC) has a mandate of fire services and emergency management services to our municipal partners. The regional partnership, the first of its kind in Alberta, consists of six local fire departments with approximately 100 volunteer firefighters. Collectively, they respond to more than 300 calls annually.
For more information visit www.besc.ca, call 780-336-3041 or email info@besc.ca.
Fire Ban Status
BESC determines the level of restriction in the County. For up to date information:
Fire Permits
Fire permits are required year-round from January 1 until December 31. Permits are available at:
Fire Permits are valid for 14 days and are free of charge.
For more information on Fire Permits, when one is required/not required, please visit the BESC website.
Information on burning devices and construction guidelines for approved burning devices can be found on BESC's website.