Family and Community Support Services (FCSS)
Tofield/Beaver County West Family and Community Support Services (FCSS) and Viking/Beaver Family and Community Support Services (FCSS) deliver locally driven preventive social initiatives that enhance the well-being of individuals, families and communities. Programs and services can be targeted to individuals of any age, to families, or to entire communities. They also provide information and referral services and support to volunteer work in the community.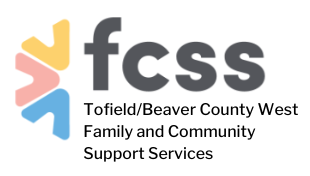 Website: www.tofieldalberta.ca
Director: Tracey Boast Radley - Email: tboastradley@tofieldalberta.ca
Administrative Assistant: Jamie Sutton - Email: jsutton@tofieldalberta.ca 
Tofield Office
FCSS Building
5407 50St
Tofield, AB
780-662-7067
Serves residents in the Town of Tofield, and the west half of Beaver County between ranges 17-21.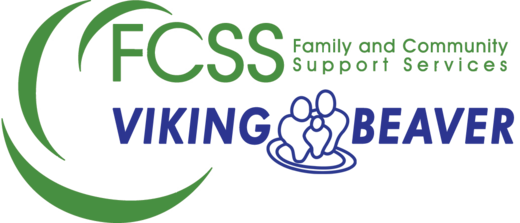 Website: www.vbfcss.com
Facebook: Viking/Beaver FCSS
Director: Dawn Chrystian BSW RSW - Email: DChrystian@vbfcss.ca
Community Programmer: Jonelle Dunkley - Email: VikingProgram@vbfcss.ca

Viking Office
4924 - 53 Ave 
Viking, AB
780-336-4024
Holden Office
Village of Holden Office
4810 - 50 Street
Holden, AB
780-688-3928
Serves residents in the Town of Viking, Village of Holden and the east half of Beaver County, including the Hamlets of Bruce and Kinsella.
Website: www.ryleyfcss.ca
Email: fcss@ryley.ca
Village office: 780-663-3653 
Director: 780-231-4561

Village of Ryley Office
Box 230, 5005-50St,
Ryley, AB T0B 4A0


Serves the Village of Ryley residents
Ryley, Tofield and Area Food Bank
The Food Bank, operated by volunteers, provides hampers to local families or individuals in need. To request a hamper call (780) 662-3511, Monday to Friday. Hampers will be available for pick-up on Tuesday and Friday mornings from 10 a.m. to Noon. Please call in advance to request your hamper (780) 662-3511. Donations of food can also be made on Tuesdays and Thursdays from 10 a.m. to Noon. The Food Bank is located at Unit C, 5015-53 Ave, Tofield (Beside Diamond Restaurant). 

Viking and Holden Area Food Bank
Hampers can be requested by calling the Viking/Beaver FCSS office at (780) 336-4024 by Tuesday at 4 pm in order to receive a hamper on the Wednesday. Hampers can be picked up at the Viking United Church located at 5120 - 51 St between 11 am and 12 pm on Wednesday.
Beaver County Community Adult Learning Program is committed to supporting and promoting lifelong learning to enrich peoples' lives in our communities. CALP offers three main programs: adult learning courses, adult literacy and family literacy.
For more information see the CALP Section under Education, visit www.beavercountycalp.ca, or call 780-663-3730
Provide Support in the first few critical hours after an incident. Provide a listening ear in person or by phone.
Provide referrals and Information in many areas, which can include: Sexual Assault, Domestic Abuse, Assault, Break and Enter, Motor Vehicle accidents, Suicides, Sudden deaths, Bullying, Mental Health, Family Violence, Death & Grieving, and many other areas.
In cases where a court appearance is necessary, we contact the witness/victim to offer assistance with court preparation and procedures.  We also make ourselves available to accompany the victim to court.
We educate the public to services available to them that they may not know about such as Victim Impact Statements, Restitution, and Financial benefits when a crime has happened to them.
For more information visit there website at www.beavercountyvictimservices.ca.
Tofield Office (Tofield RCMP Detachment)
T; (780) 662-2258
F: (780) 662-2200
24-Hour Cell: (780) 910-7559
Viking Office
(780) 336-3441